Some people say, "If I was rich, I'd buy a big house. Or a fast car. But, if we were rich, we'd purchase lots of properties to build as many animal rescues as our money allowed!
Rancho Kitty is a 501 (c)(3) Non-Profit that provides forever homes to unwanted, abused and/or hard to place dogs, cats and variety of other small animals.
The sanctuary, which opened up in 2020, is just getting started. As we approach one hundred critters, the expenses are only increasing. We are frugal and value conscience, so every dollar provides maximum care and comfort for all Rancho Kitty's babies. Thanks for the Love!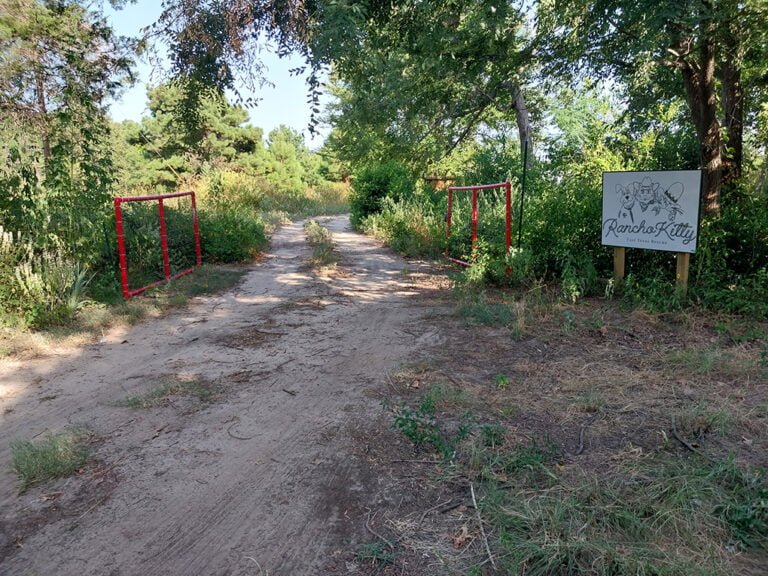 I'm in awe of how hard Jeff works, and how much he cares about people's abandoned pets. He is a true inspiration to those lucky enough to have his friendship.
Rancho Kitty is an amazing place. They took in my Shia Tzu, Ava, when I had no other alternatives. I'm so happy that Ava seems to love the Ranch, and has lots of new friends to play with. This place gave me piece of mind at a very stressful time in my life!
Before I moved to New Orleans, I volunteered most Saturdays at Rancho Kitty. Jeff is an amazing man, doing God's work caring for all those animals. I believe in his mission, and know that every dollar I donate gets used to provide love and care to the amazing animals under his care.
Arf, arf, chew chew. Gotta go, I'm late for a nap.
I'm a huge fan of Rancho Kitty, and all animal rescues. Jeff has brought several animals into the veterinary clinic where I work, and he is very good with them. It's like they are spiritually connected. I laugh and tell him that he's a cat in a human body.

Rancho Kitty's critters need your support to stay happy, healthy & housed. Please send what you can, and consider a recurring gift. No amount is too small!
Back in 2020, our founder, Jeff Coldwater was locked down in L.A. While reading a newspaper, he was shocked to learn that over a million animals are put down every year in the USA. He quickly decided to do something to lower that horrifying number. Thus, the Rancho Kitty dream was begun. This rescue is just getting started, & we invite you to ride along with us. Let's all do something great together!
110 Mimosa Dr                        Murchison TX 75778
Email:info@ranchokitty.org